MTB signs Memorandum of Understanding (MoU) with Election Commission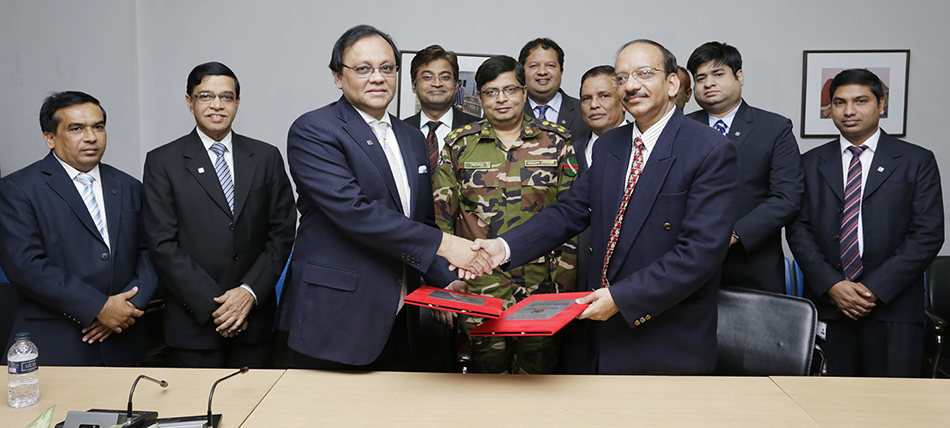 Mutual Trust Bank Ltd (MTB) and Election Commission Bangladesh (ECB) have signed a Memorandum of Understanding (MoU) for verification of information and national identity, at a signing ceremony, held at Islamic Foundation Bhaban, Sher-e-Bangla Nagar, Dhaka on January 14, 2016.
Syed Mohammad Musa, Director (Operations), ECB and Anis A Khan, Managing Director & CEO of MTB signed the agreement on behalf of their respective organizations at the ceremony. Brig. Gen. Sultanuzzaman Md Saleh Uddin, National Identity Wing and Project Director, Swapan Kumar Biswas, Head of Banking Operations and Md. Shah Alam Patwary, Head of Information Technology Services from MTB, along with senior officials of both the organizations were also present at the signing ceremony.
Following the signing of this MoU, MTB will be able to verify the national identities of all its customers for ensuring transparency and accountability of its banking services. It will also help in preventing identity frauds and ensure the authenticity of Know Your Customer (KYC) forms.