MTB Presents 7th "Bravery & Courage Award" to Hossein Alamgir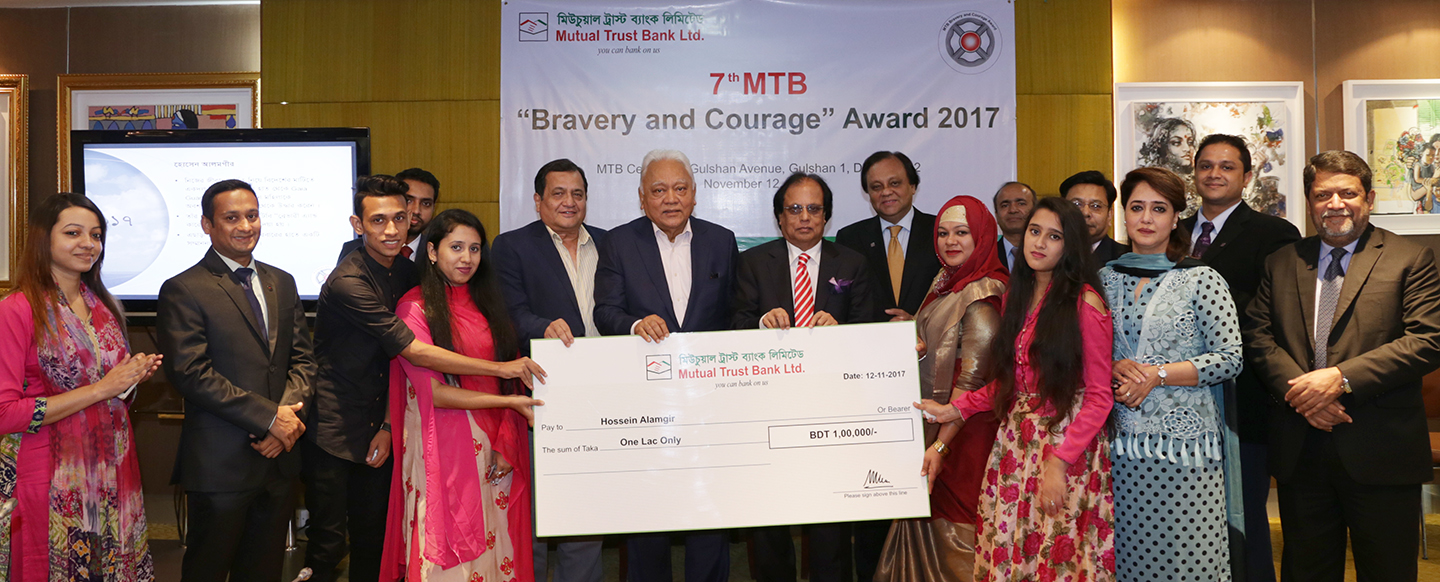 Mutual Trust Bank Limited (MTB) has recently handed over its 7th "MTB Bravery & Courage Award" to the family of Hossein Alamgir at a simple ceremony held at the bank's Corporate Head Office, MTB Centre, Gulshan 1, Dhaka 1212. Hossein Alamgir, a NRB flower seller, was bestowed the award for displaying exemplary bravery and courage in saving Gaia Guarnotta, a 25-year old Italian female photographer from indecent attacks by a group of unruly men in Florence, Italy in October 2017.
A special crest and a cheque was handed over to the family of Hossein Alamgir by M. A. Rouf, JP, Chairman, Syed Manzur Elahi, Founding Chairman, Rashed A. Chowdhury, Director & former Chairman and Anis A. Khan, Managing Director & CEO of MTB. The MTB Chairman lauded the valiant act of Hossein Alamgir, and underscored the significance of such awards in inspiring other organizations to come forward to recognize selfless acts of bravery and sacrifices by individuals.
The bank had introduced the MTB "Bravery and Courage" award in 2012 with a view to recognizing acts of bravery and rewarding selfless individuals and/or their families. The first award was presented in 2012 to Late Hazrat Ali, and subsequently to Late Liacot Ali Liton, Traffic Constable Md. Monir Hossain, Akter Mia & Late Sharowar Howlader, Late Badal Mia and Late Nabi Hossain for their respective acts of bravery.