MTB organized School Banking Conference 2018 at Habiganj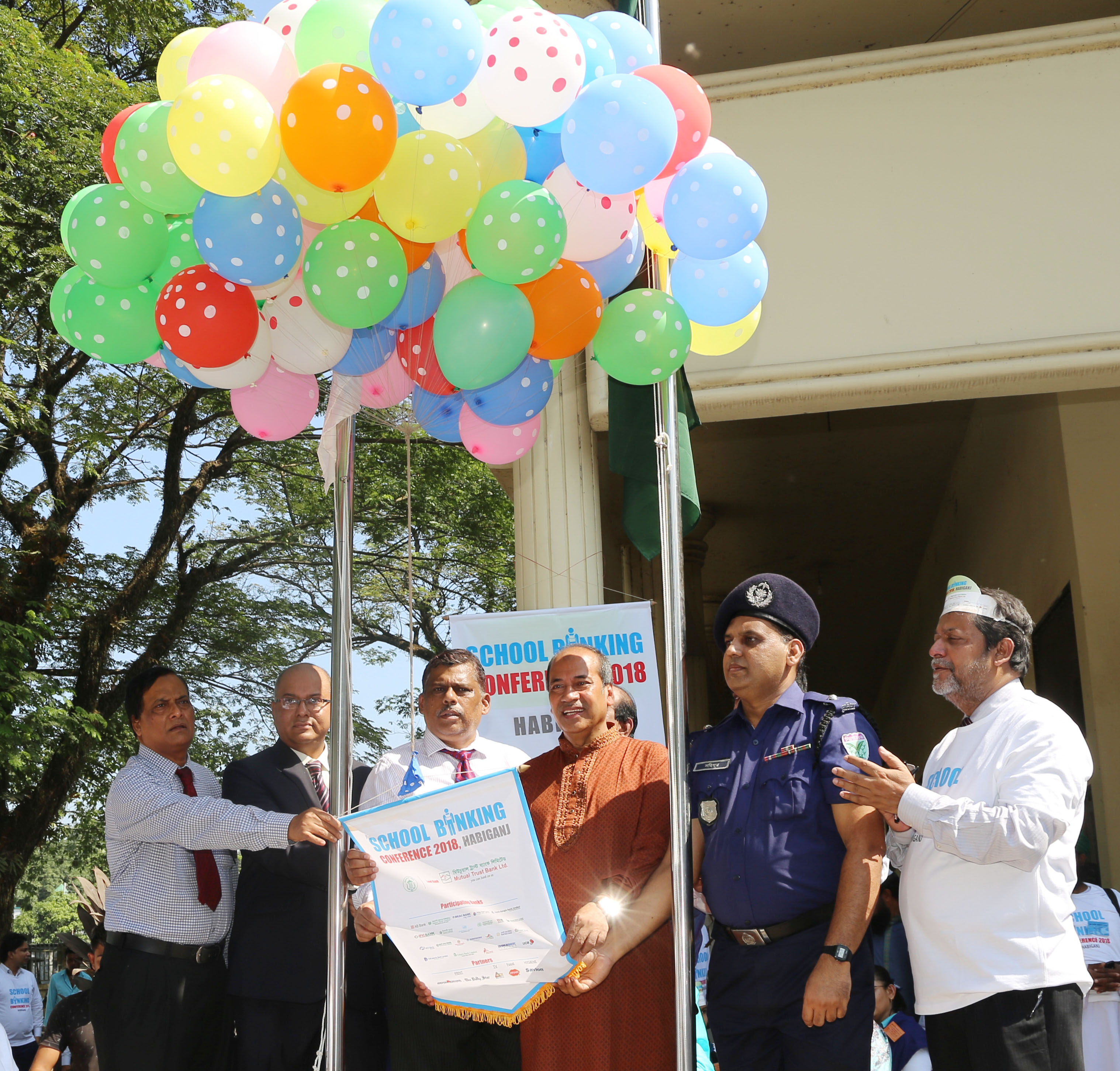 Mutual Trust Bank Limited (MTB) Limited has recently organized "School Banking Conference 2018" at Habiganj as the lead bank. Advocate Md. Abu Jahir, Member of Parliament, Habiganj attended the program as the Chief Guest, while Syed Tariquzzaman, Executive Director, Bangladesh Bank, Sylhet, Rabiul Alam, Additional Police Super, Habiganj, Abdul Hasib, Deputy General Manager, Financial Inclusion, Bangladesh Bank graced the event as special guests.
The conference was attended by 500 students along with teachers of 23 schools of the district. Tarek Reaz Khan, Head of SME & Retail Banking of MTB presided over the programme. Among others, Habibul Bashar Sumon, Former Captain, Bangladesh National Cricket Team, Khandoker Rahimuzzaman, Senior Executive Vice President, Md. Towfiqul Alam Chowdhury, Head of Retail Business Development, Azam Khan, Group Chief Communications Officer of MTB along with senior officials from Bangladesh Bank Head Office and MTB, as well as all scheduled banks operating in Habiganj, dignitaries and leaders of local business associations, representatives from different strata attended the event.
The main objective of the conference was to build an awareness among the students about the importance of savings and its contribution in the country's economy.