MTB opens its Sixth and Seventh Agent Banking Centres at Chouddagram, Comilla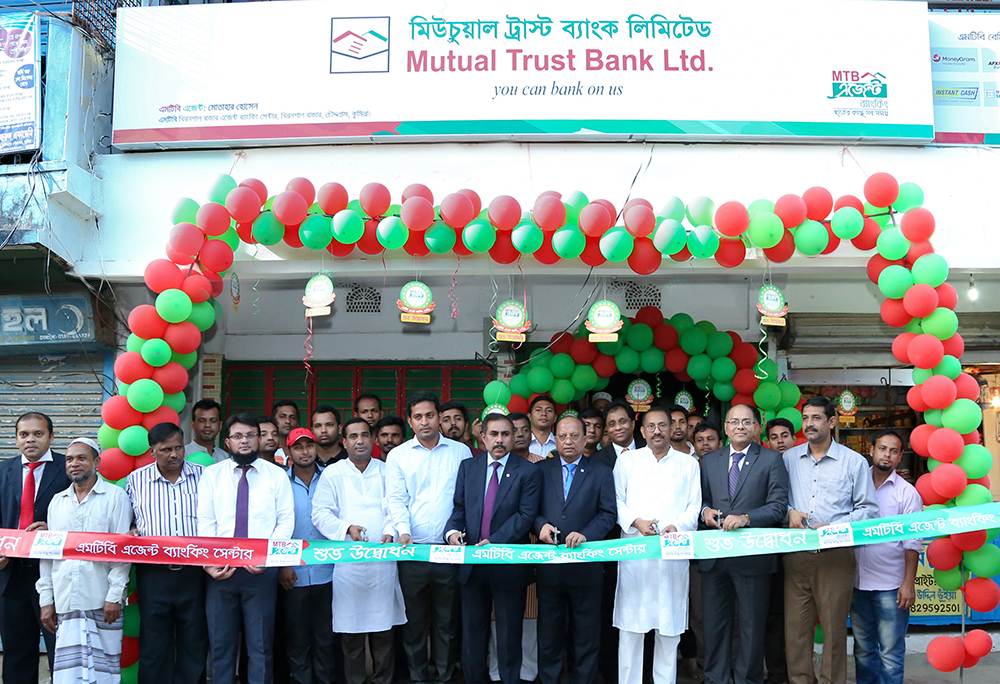 Mutual Trust Bank Limited (MTB) recently inaugurated its sixth and seventh Agent Banking Centres at Chawdhury Bazar and Khironshal Bazar, Chauddagram, Comilla, respectively. MTB Additional Managing Director & Chief Operating Officer (COO), Md. Hashem Chowdhury inaugurated both the centers, as the Chief Guest, through simple ceremonies held at the respective locations.
MTB Deputy Managing Director & Chief Business Officer (CBO), Syed Rafiqul Haq, Head of Other Division Branches, Azad Shamsi, Head of SME and Retail Banking, Tarek Reaz Khan, Head of Agent Banking, Madan Mahan Karmoker, Managers of nearby MTB branches, local elite, leaders of local business associations, representatives of the media, people from different strata and the other senior officials of MTB also attended the program.