MTB opens its 115th Branch at Monohordi, Narsingdi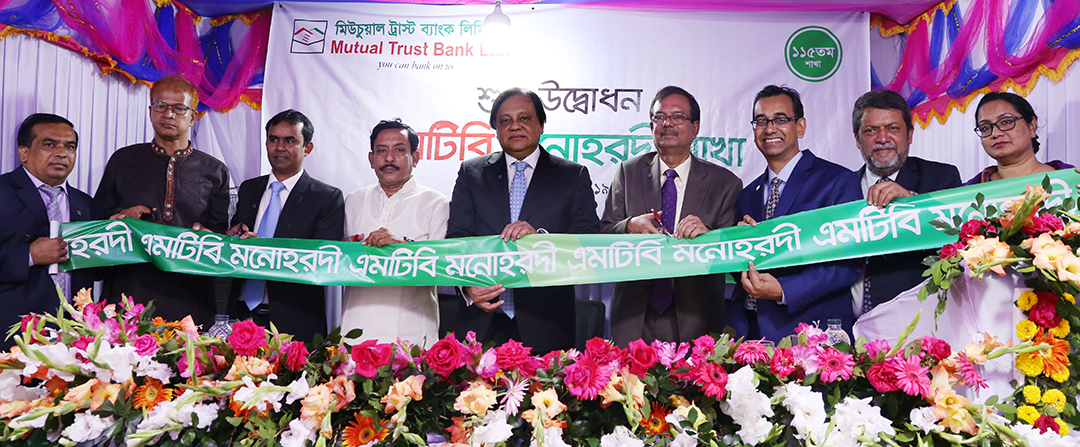 Mutual Trust Bank Limited (MTB) has recently inaugurated its 115th branch at Monohordi, Narsingdi. Md. Abdul Malek, Director, Mutual Trust Bank Limited (MTB), inaugurated the branch as the Chief Guest at the branch premises. Among others, Anis A. Khan, Managing Director & CEO, Syed Rafiqul Hossain, Head of Dhaka Division Branches and Azam Khan, Group Chief Communications Officer of MTB along with dignitaries and leaders of local business associations, representatives from different strata and other senior officials of the bank attended the event.
The Chief Guest, in his speech, appreciated the spontaneous assistance rendered by the people of Monohordi area in helping set up the branch in a commercially important place of the town. He also requested for their co-operation in making the new branch viable in a short period of time.