MTB opens its 108th Branch at Faridpur Sadar, Faridpur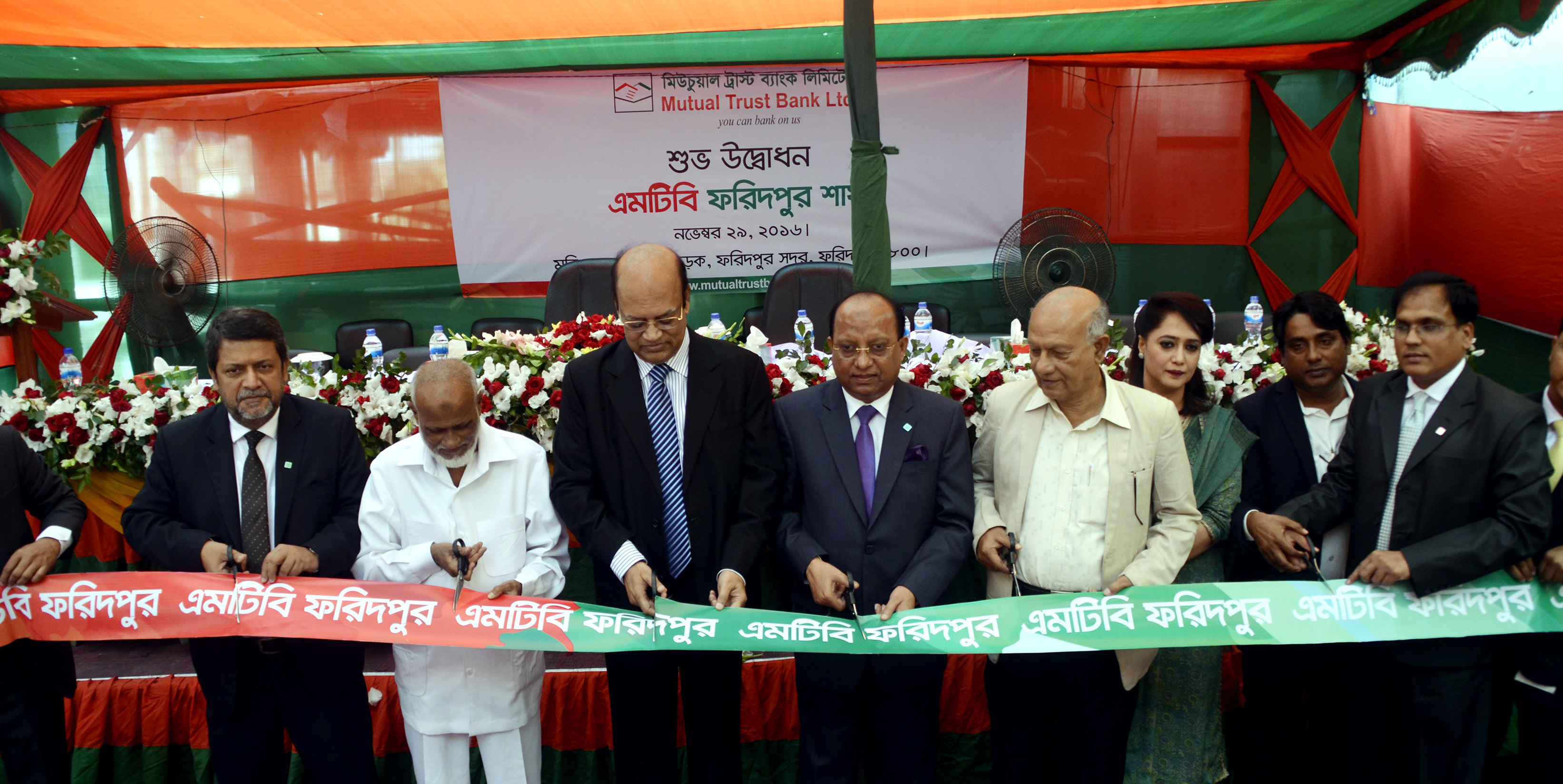 Mutual Trust Bank Limited (MTB) recently opened its 108th branch at Fadirpur Sadar, Faridpur. Q. A. F. M. Serajul Islam, Director, MTB, inaugurated the branch as the Chief Guest through a simple ceremony held at the branch premises. MTB Additional Managing Director & COO, Md. Hashem Chowdhury, Group Chief Communications Officer, Azam Khan, local elite, leaders of local business associations, people from different strata, managers of nearby MTB branches and other officials of MTB also attended the program.
The Chief Guest, in his speech stressed on the cooperation of the local people so that the new branch is able to cater to the ever-growing needs of the valuable customers and thanked them for making the inauguration ceremony a grand success. The MTB Additional Managing Director & COO expressed his gratitude to the people of Faridpur for their support in setting up the bank's 108th branch in an important commercial area of Faridpur. MTB's 24/7 ATM at the new branch premises was inaugurated immediately after the branch opening.