MTB launches co-branded Credit Card for Sylhet Club Limited (SCL)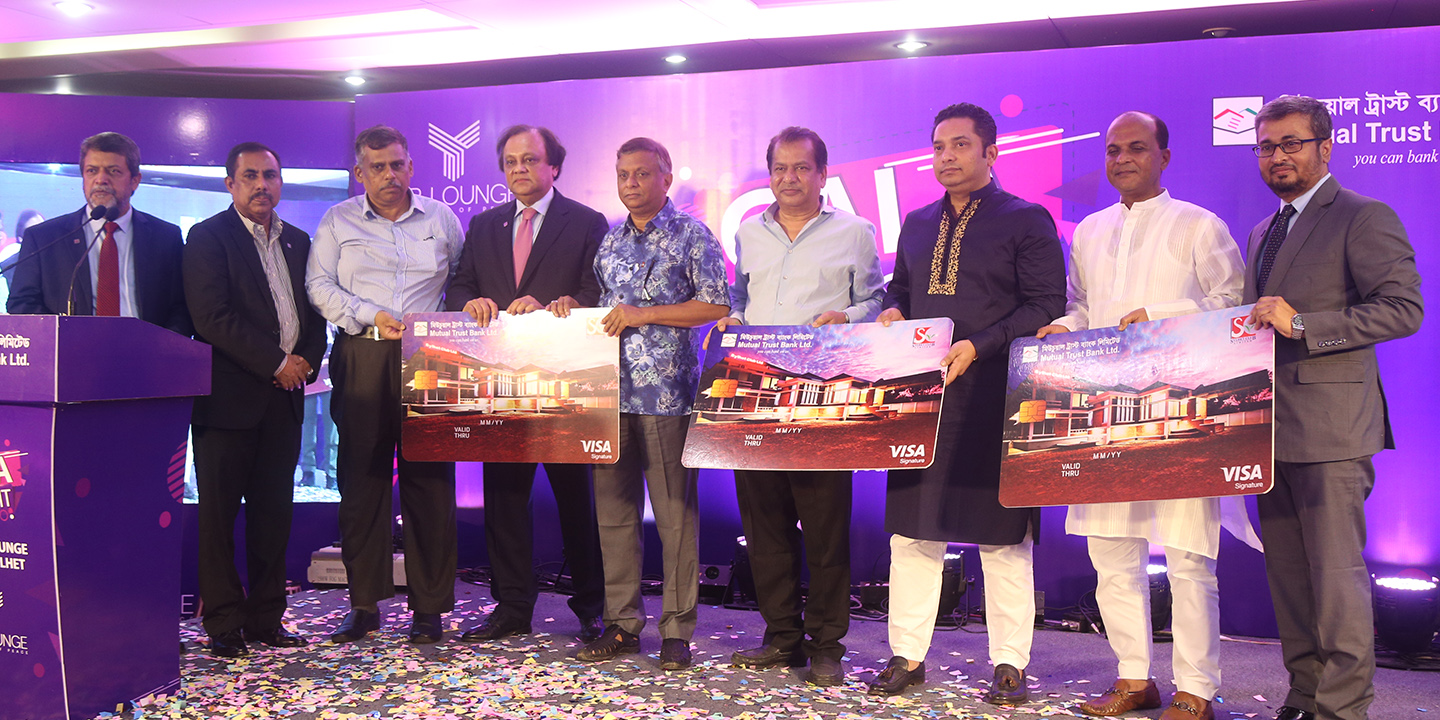 Mutual Trust Bank Limited (MTB) and Sylhet Club Limited (SCL) have recently launched an exclusive MTB-Sylhet Club Limited (SCL) Visa Signature Credit Card for the members of Sylhet Club Limited (SCL). The MoU signing ceremony was held on June 27, 2019 at a local hotel in Sylhet.
Ariful Haque Chowdhury, Mayor of Sylhet City Corporation, Syed Tariquzzaman, Executive Director of Bangladesh Bank, Haseen Ahmed, President of Sylhet Club Limited, Mohammad Hafiz Ahmed, Airport Manager of Osmani International Airport and Md. Hedayetullah, Chairman, Anis A. Khan, Managing Director & CEO, Syed Rafiqul Haq, Deputy Managing Director & Chief Business Officer, Mohammad Anwar Hossain, Head of Cards & Azam Khan, Group Chief Communications Officer of MTB along with elite of the city, club members and bank officials were also present at the ceremony.
MTB will offer top category Credit Cards, on the brand – Visa, to the members of SCL with exclusive benefits like reduced cost, free access to MTB Air Lounge, free Priority Pass, free insurance benefits and many more.