MTB inaugurates its Banking Booth at Netaiganj, Narayanganj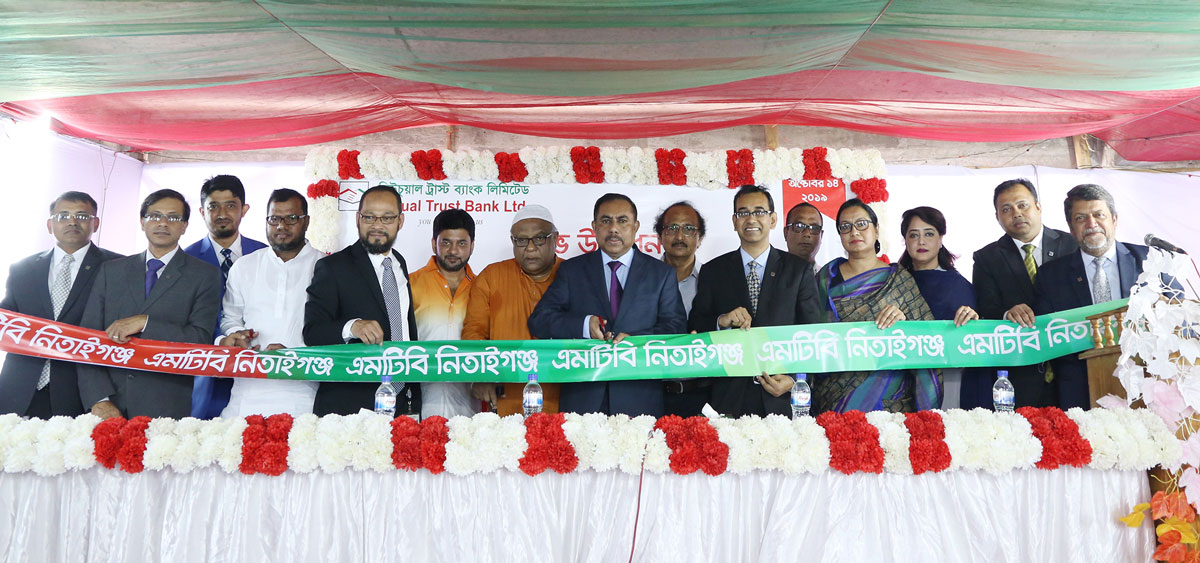 Mutual Trust Bank Limited (MTB) has recently opened its Banking Booth at Netaiganj, Narayanganj. Syed Rafiqul Haq, Deputy Managing Director & Chief Business Officer of Mutual Trust Bank Ltd. (MTB) inaugurated the new Banking Booth through a simple inauguration ceremony held at the booth premises.
Syed Rafiqul Hossain, Head of Dhaka Division Branches, Amitav Kaiser, Head of Infrastructure Division, Azam Khan, Group Chief Communications Officer, Mohammad Ikramul Ghani Khan, Group Chief Security Officer, Selina Alam, Vice President, Network Expansion Unit, Iftakhar Ahamed, Branch Manager, Narayanganj Branch, Samia Chowdhury, Deputy Head, Group Communications and Mohammad Ataur Rahman, Booth In-charge, Netaiganj Banking Booth of MTB and Shafiqur Rahman, a reputed businessman of Netaiganj along with the local elites, leaders of local business associations, people from different strata and other senior officials of the bank also attended the event.