MTB Foundation accords Reception to Special Olympics Bangladesh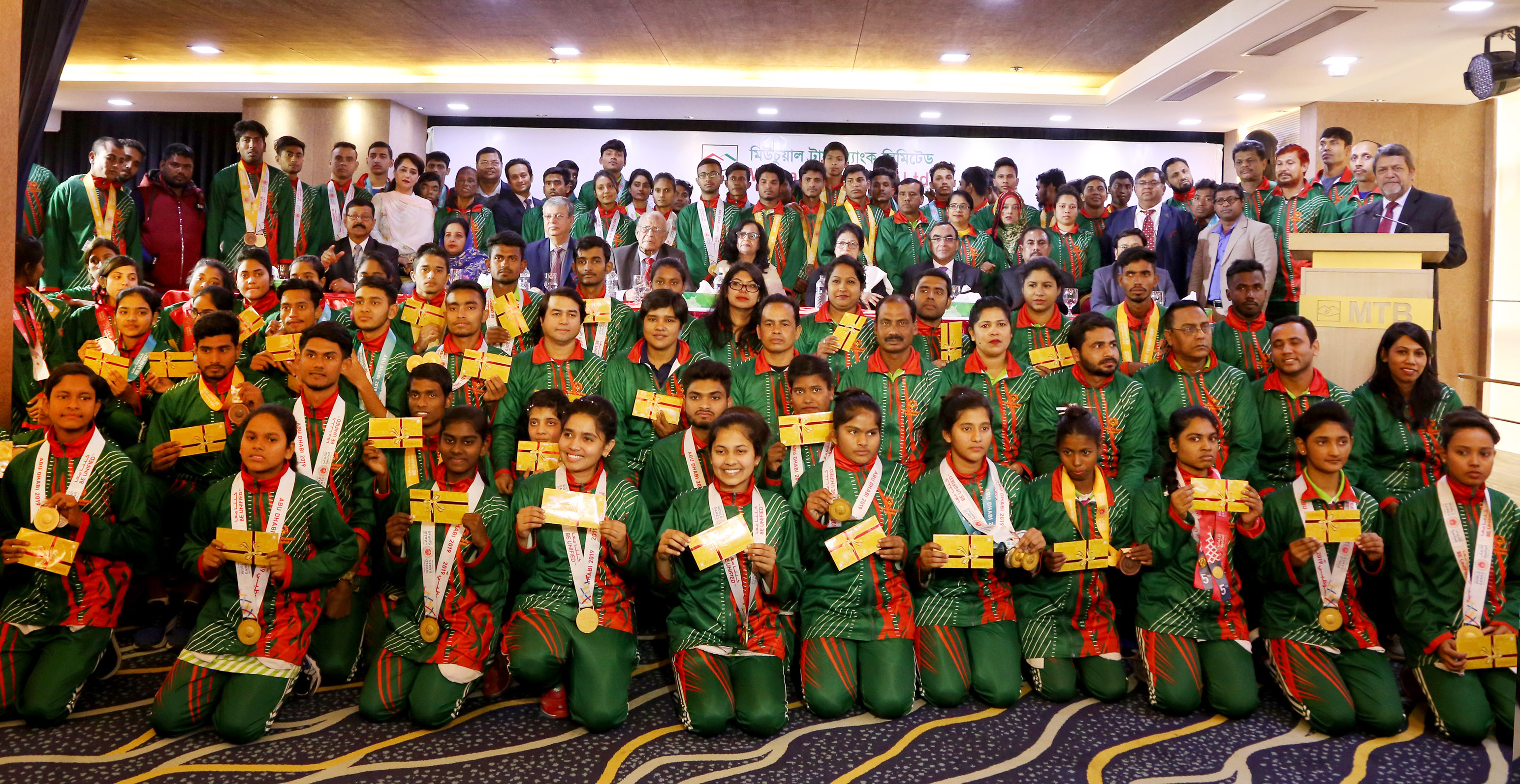 Mutual Trust Bank Limited (MTB) has recently accorded reception to the Special Olympics Bangladesh team who participated in Special Olympics World Summer Games 2019 held in Abu Dhabi, the United Arab Emirates in March 2019. As part of MTB Foundation's CSR initiatives, MTB Gift Cheques were handed over to all the participants by the MTB Managing Director & CEO, Syed Mahbubur Rahman at the Samson H. Chowdhury Auditorium, MTB Tower, 111 Kazi Nazrul Islam Avenue, Dhaka 1000.
Dr. Shamim Matin Chowdhury, Chairman, Ashraf Dowla, Founding Chairman, Mamtaj Sultana, Vice Chairman, Faruqul Islam, National Director and Nurul Alam, Treasurer from Special Olympics Bangladesh and Syed Rafiqul Haq, Additional Managing Director and Chief Business Officer (CBO) and Goutam Prosad Das, Deputy Managing Director from MTB along with other senior officials from both the organizations were also present during the event.