MTB customers to avail discounts at Biman Bangladesh Airlines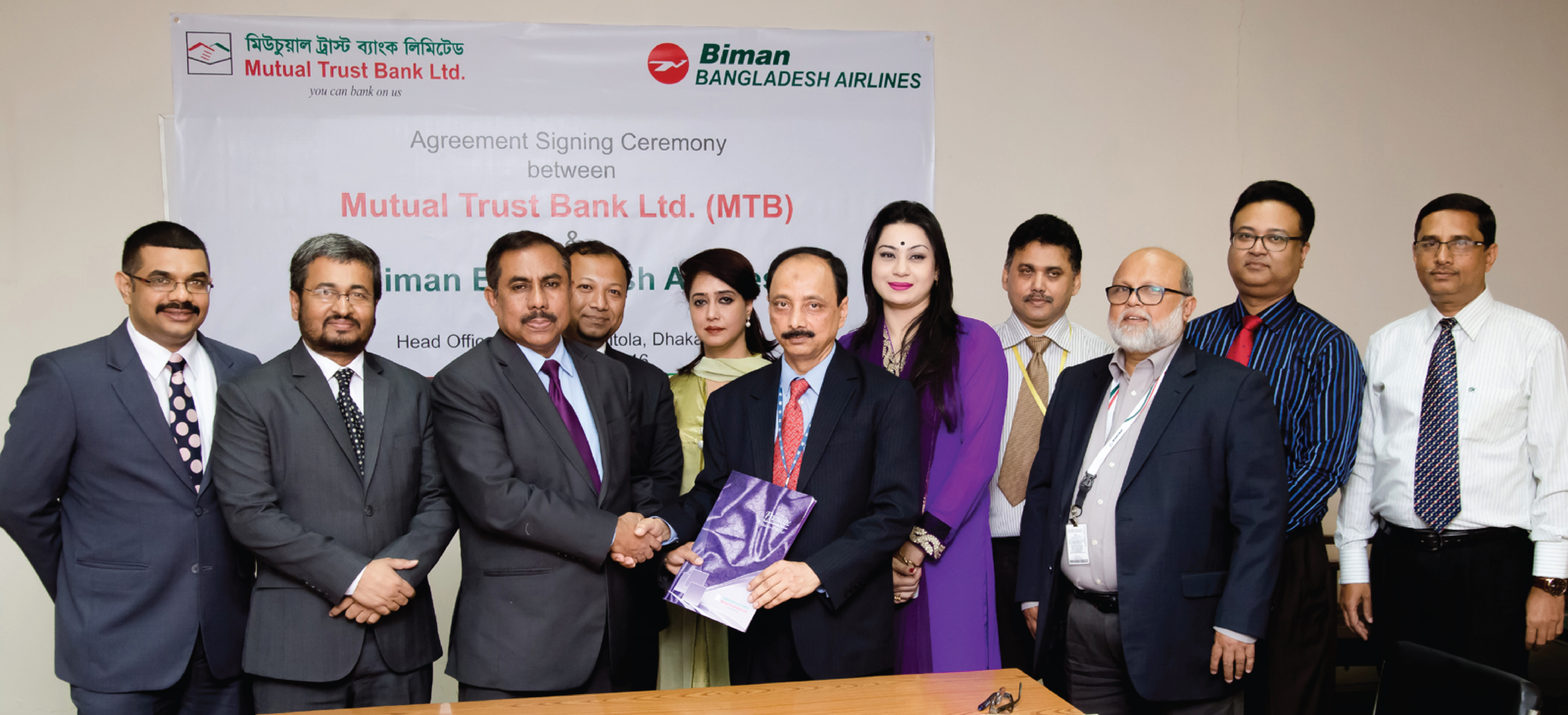 Mutual Trust Bank Limited (MTB) has recently signed an agreement with Biman Bangladesh Airlines at a simple ceremony held at the corporate head office of Biman Bangladesh Airlines. Under this agreement MTB cardholders will get 10% discount on base fare at domestic & international routes from Biman Bangladesh Airlines.
Syed Rafiqul Haq, Deputy Managing Director & CBO of MTB along with Mohammad Anwar Hossain, Head of Cards and Mohammad Shah Newaz, Director Sales & Marketing of Biman Bangladesh Airline signed the agreement on behalf of their respective organizations. Irfan Islam, Head of MTB Privilege Banking, Samia Chowdhury, Deputy Head of MTB Communications, Md. Ali Osman Noor, DGM Pricing of Biman Bangladesh Airlines and other senior officials of both the organizations were also present on the occasion.