MTB CELEBRATES 16th FOUNDING ANNIVERSARY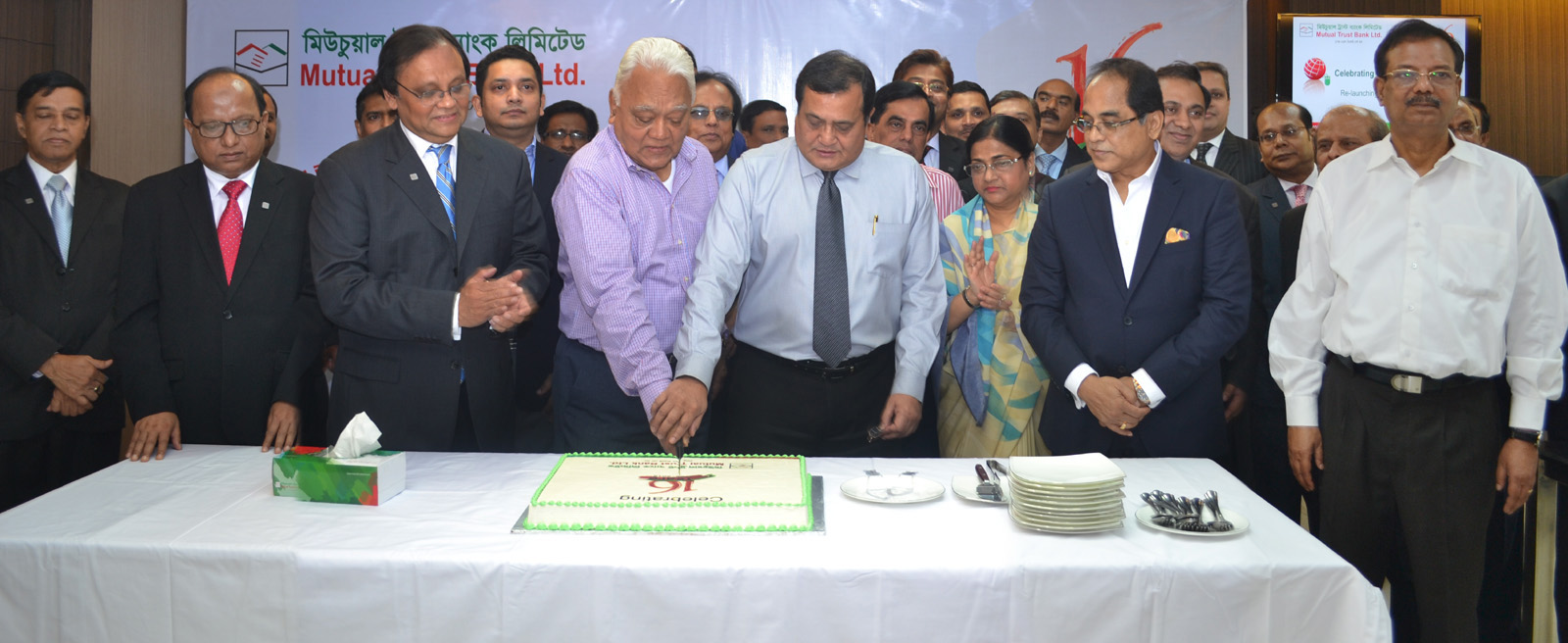 Photo Caption:
The Chairman, Rashed Chowdhury and the Founding Chairman, Syed Manzur Elahi of Mututal Trust Bank Ltd. (MTB) are seen cutting a cake commemorating the 16th Founding Anniversary of MTB, at a simple ceremony held recently at the bank's own building, MTB Tower, 111 Kazi Nazrul Islam Avenue, Dhaka. The Vice Chairman, M.A. Rouf, JP, Directors Md. Hedayetullah Ron, Dr. Arif Dowla, Md. Abdul Malek, Md. Wakiluddin, Mrs. Khwaja Nargis Hossain, Anjan Chowdhury, Q.A.F.M Serajul Islam, Independent Directors, Anwarul Amin and Dr. Sultan Hafeez Rahman, MTB Managing Director & CEO Anis A. Khan, and senior officials from different departments also attended the celebration program.
MTB's corporate website was re-launched at the event commemorating the bank's anniversary. Mutual Trust Bank Ltd. (MTB) started its journey on October 24, 1999 under the sponsorship of leading entrepreneurs and illustrious business personalities of the country.