Mr. Q.A.F.M. Serajul Islam
Director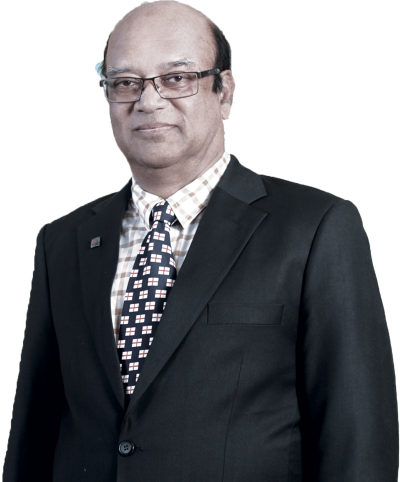 Mr. Q. A. F. M. Serajul Islam, Managing Director & CEO, Pioneer Insurance Company Limited is serving as a Director on the Board of Mutual Trust Bank Limited (MTB).
He commenced his thirty seven years of journey in the insurance industry in 1978, at the state owned Insurance Company Sadharan Bima Corporation (SBC). He held important positions in different departments of SBC, before voluntarily retiring in 2003 as a Deputy General Manager. In the same year, he joined Pragati Insurance Limited as Deputy Managing Director. Later in September 2005, he switched to Pioneer Insurance Company Limited as an Additional Managing Director and has been serving as the Managing Director & CEO of the company since 14th January 2007. In 2011, under his skillful leadership, Pioneer Insurance Company Limited became the second largest company in terms of premium income amongst forty five non-life insurance companies in the private sector. He has negotiated reinsurance treaties of SBC, Progati Insurance Limited and Pioneer Insurance Company Limited with reinsurance companies of the UK, France, Germany, Switzerland, Malaysia, Singapore, India, Bahrain, etc.
Considering Mr. Islam's in-depth knowledge, wide range of experience, and expertise in the line of insurance business, he has been nominated by MTB as the Director of Life Insurance Corporation (LIC) of Bangladesh Ltd., a joint venture entity of Indian state-owned insurance giant.
Recently, Mr. Islam was also elected as a member of the Executive Committee of Bangladesh Association of Publicly Listed Companies (BAPLC). BAPLC is the only organization to represent the publicly listed companies in the Bangladesh capital market.
Mr. Islam obtained Post-Graduate Degree in Physics in 1972. Besides his educational degree, he also obtained the professional degree, BIA Diploma in General Insurance, from the Bangladesh Insurance Academy (BIA) in 1986, and since then has been associated with BIA as a resource person. He took part in training courses on General Insurance and Reinsurance both at home and abroad, which included a three-week in-house training on Reinsurance at Tysers, UK. He also attended various International seminars and conferences on insurance and reinsurance.