Dr. Sultan Hafeez Rahman
Independent Director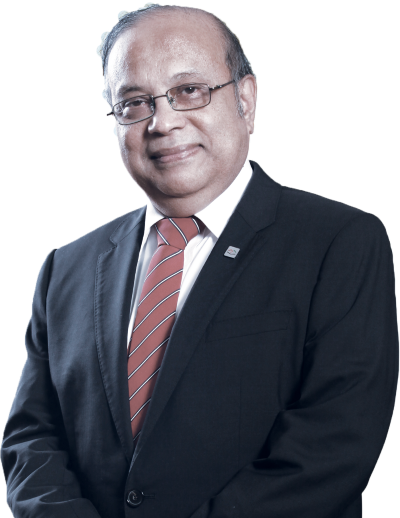 Dr. Sultan Hafeez Rahman is an Independent Director of Mutual Trust Bank Limited (MTB) and a reputed economist. He is currently the Executive Director of the BRAC Institute of Governance and Development, BRAC University and Director, International Growth Centre's (IGC) Bangladesh Program. He obtained his Ph.D. and M.A degrees from Stanford University and M.A in Economics from Vanderbilt University.
He started his professional career at Bangladesh Institute of Development Studies (BIDS) in 1975 and worked as Staff Economist, Research Fellow, and Senior Research Fellow there. He also served as a Director of the Board of Directors of the state-owned Agrani Bank from 1988 to 1991, and was an adviser/consultant to the Ministries of Jute, Industry, Commerce and Finance and Planning.
Dr. Rahman joined Asian Development Bank (ADB) in September 1992 and rose to become a Director General in ADB, which is the highest-level staff position. He was involved in a number of landmark ADB operations, including:
Resumption of ADB's operations in Vietnam in 1994 and Afghanistan in 2002-2003
Initiating ADB's assistance to Kazakhstan and Uzbekistan in 1995-96
ADB's stabilization and recovery assistance to Indonesia and South Korea during the 1997-98 Asian financial crisis
He also served as ADB's Country Director in Nepal during the worst period of civil conflict from 2003-06. He worked on Cambodia, Thailand, Malaysia, Indonesia, India, Pakistan and Bangladesh as well as fourteen Pacific Island countries in the north and south Pacific region. He retired from ADB in June 2012.
Throughout his professional career of forty years, Dr. Rahman participated in many workshops, seminars and conferences around the world, many of which he organized. A reputed economist, Mr. Rahman's current research interests are in the areas of economic growth and inequality, green growth, macroeconomic policy, financial sector policy, regional economic cooperation and integration, and governance.